When Weight Matters Blog
Thanks for visiting our blog, our goal is to provide the latest helpful information both to motivate and inform you. Click the subscribe button and you will receive an unobtrusive notification when we publish a new article
4 minutes reading time
(841 words)
I Care About You, But.....................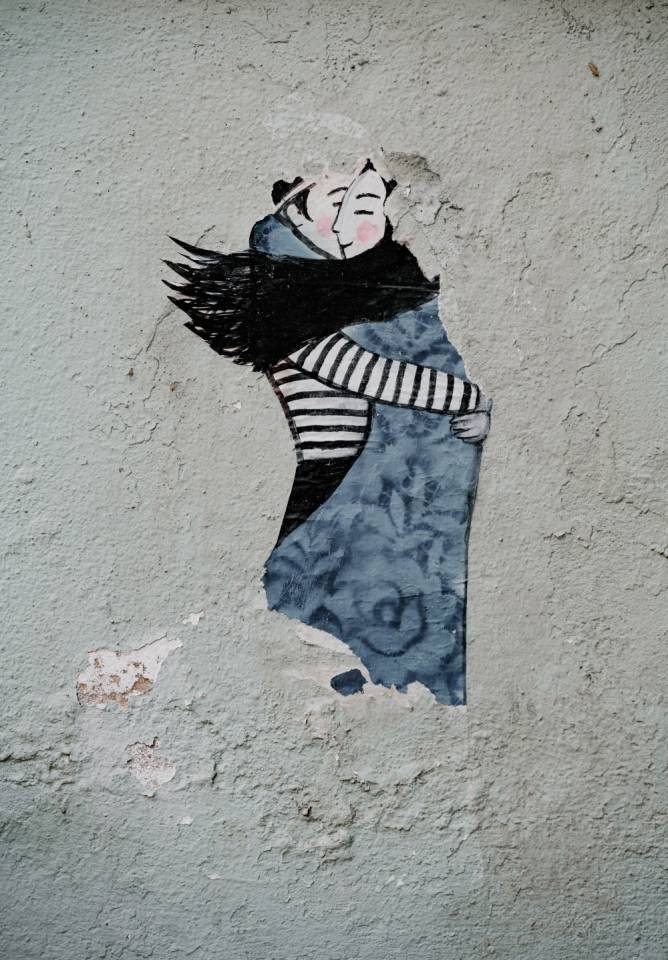 There is something that I have observed over the years while working in the area of long-term weight management that seems to slip through the cracks when it comes to care and support. What I notice happening is that people can go from feeling supported and heard by their healthcare providers, only to return to their home and or social circles where often they are undermined and criticised. It can be isolating and lonely in a relationship or within a family unit when a loved one or loved ones have no understanding of what it is like to live with obesity, especially when the support system insist that diet and exercise are all that is needed to make a difference.
And, there is the additional problem of the support system being unwilling to accept, learn or understand what living with obesity means, and refuse to accept that obesity is chronic and relapsing.
If a loved one had another chronic illness, usually family, partners and friends might rally around. They hopefully would be compassionate; they might ask if there is anything they can do to help, ask if there is anything that is needed. They might even read up a bit on the said illness so they can get an insight into what the person they love is going through.
With weight it is so different because of the misguided narrative that excess weight is a personal responsibility and choice. What accompanies this narrative is a not only a lack of compassion but it comes with a huge amount of judgment which is confusing and shaming.
Many people I see are taking medications or have had surgery and are doing everything they can to get help and support. But in their private life eg their home, they are still receiving the message that they are not trying hard enough.
For many who are taking medication or have had surgery they still are judged or told they are cheating or have taken the easy way out.
They are damned if they do, damned if they don't.
Some examples of this are comments like the following:
"Should you really be eating that?"
"Haven't you had enough?"
"How much do you weigh now"?
"You must be cheating because the scales are not dropping"
"I can't believe you are hungry again?"
"I eat the same as you but I don't have a weight problem"
"If you ate Keto you would not have a weight problem"
"Why would you get surgery? Why are you taking medication? That is cheating"
And then there is the unspoken but equally shaming:
The glances of disapproval,
A gym membership, as a gift that wasn't asked for
Or, I read about the partner who placed scales outside the bedroom door so their other half would trip on them as a reminder to weigh themselves and they could also check what the scale said.
I hear partners calling their other half greedy. I hear them competing with weight loss. But because the other half does not have obesity and can fairly easily lose weight, they just refuse to believe it is not the same for everyone.
All of these examples are so common in my experience and the impact on my clients is shaming and distressing and it can cause a huge amount of self-doubt, insecurity, sadness and for some, secret eating, anxiety and depression.
It can be extremely lonely and isolating.
One word I hear multiple times a day is the word "Guilt".
The last thing people need to feel on top of all the other difficulties, stigma and shame is guilt. They feel guilty when they eat.They beat them selves up for having an extra bite, for not going to the gym, for having a piece of cake. They have internalised all the judgment and misunderstandings as something they feel they somehow are failing at.
Recently we saw more guilt inducing feelings here in Australia with an ongoing shortage of ozempic. It fuelled quite a debate, which is still ongoing. That was that people living with obesity were unfairly taking a drug that should be only available for diabetes.The people taking it to help with their weight started to feel guilty as if they did not deserve this medication. This is reinforcing the message that someone living with obesity should not have access to medicine that could really make a huge difference to him or her because somehow it is his or her fault for living with excess weight.
While we are certainly making progress in advocacy for more support in our environment and from a medical perspective, there is still a big need for education in interpersonal /family dynamics to help lessen the stigma of living with obesity.
I will be offering Q & A sessions soon for families, couples and friends who would really like to be an ally and know how to truly support their loved one who is living with excess weight.
For details and any enquiries please contact me through my website www.whenweightmatters.com.au or feel welcome to send me a message.
Ginette Lenham© August 2022
Stay Informed
When you subscribe to the blog, we will send you an e-mail when there are new updates on the site so you wouldn't miss them.