When Weight Matters Blog
Thanks for visiting our blog, our goal is to provide the latest helpful information both to motivate and inform you. Click the subscribe button and you will receive an unobtrusive notification when we publish a new article
5 minutes reading time
(902 words)
We Simply Cannot Put Everyone Who Wants To Or Needs To Lose Weight Into A Generic Formula And Expect It To Work.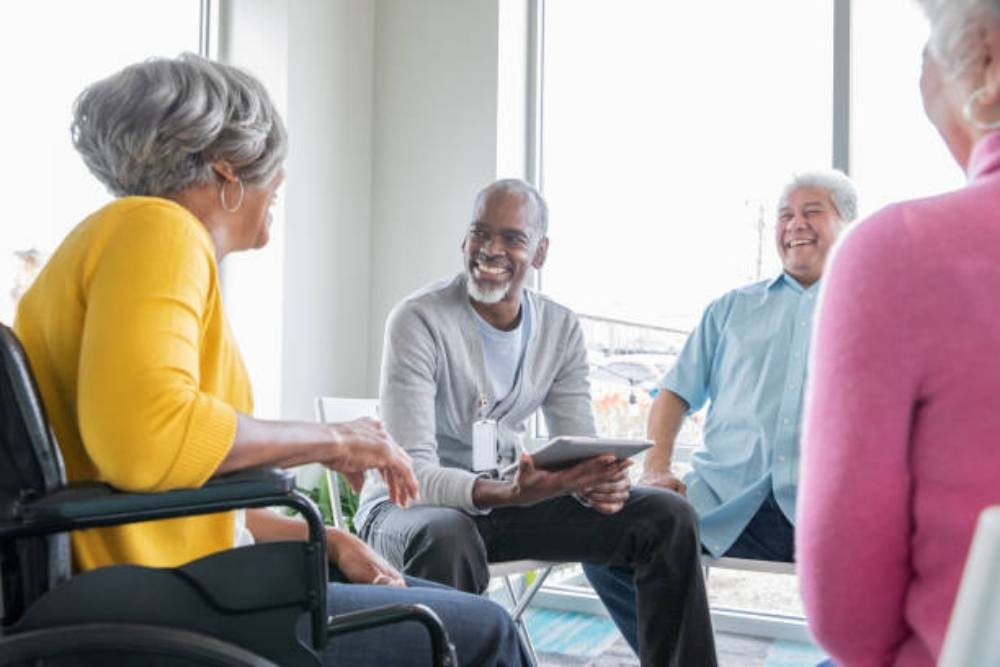 There is amazing research being conducted about the causes of obesity and the complexities involved in trying to lose weight and keep weight off.
One thing we know for sure is that diets don't work and we also know that for many people living with excess weight, over eating is not necessarily the cause of their excess weight. As a society we need to stop blaming individuals for their weight and size and stop the platitudes like "just stop eating so much and move more". These comments are flawed and deeply shaming.
Throughout my career I have worked with hundreds and hundreds of people who struggle with their weight.
I am fortunate to liaise with wonderful scientists and medical professionals who are working on understanding the underlying causes and management of obesity and or are constantly researching to see how we can best help individuals living with excess weight. I also have great colleagues who can advise clients on nutrition and exercise.
There are multiple factors that cause excess weight and people blaming them selves for their weight causes so much pain and angst. I have been fortunate to have been given permission to share this video link with you: https://www.youtube.com/watch?v=NW1RJlFWUbc from the Lotus clinic in Canada, presented by Dr Reardon and her team where they discusses the role of hormones and weight. It illustrates just how many factors there are to be taken into consideration in understanding the underlying causes of obesity.
It is my hope that people will listen to conversations like the one in the video above and it will help people not only be kinder to themselves and importantly help others ie friends and family be more supportive, less judgmental and kinder to their loved ones who are living with excess weight.
Weight loss and weight management does not occur in a vacuum of just what you eat or don't eat every day.
There is always a very rich inner and external life that needs tending to in a compassionate way.
Where I jump in as a counsellor, is to be able to spend time with people so I can really understand who they are and what they may need to support them. Where are they now? What is their story? What is their life stage? What is their family history? What life challenges have they experienced or are currently experiencing? Do they have other medical conditions that might be impacting them? Have they experienced trauma? Have they experienced adversity in childhood? Do they have anxiety or depression or other mental health concerns? Are they experiencing grief or loss? Do they have fertility challenges? Are they on medications that affect their weight? Are they caring for young children, elderly parents or an ill loved one? Have they had an eating disorder? Do they have an eating disorder? Is their relationship peaceful? Have they escaped domestic violence? Are they lonely? Is their work place stressful?
What was the role of food in their upbringing? Were meal times a time for connection, sharing of stories about the day, vibrant discussions around a warm and loving dinner table? Or were meal times fractured and full of tension in a family that was doing it tough and where there was a lot of conflict? Or, was food merely functional without any mood or emotion attached? Do they like cooking? Do they hate cooking? Or are they indifferent when it comes to cooking? Do they have a support system or are people close to then silently sabotaging their behaviours? Do they self sabotage?
These are just some of the many considerations that impact and affect people's engagement with long-term weight management.
We simply cannot put everyone who wants to or needs to lose weight into a generic formula and expect it to work. A teenager will have different needs to menopausal women who will have different needs to an athletic elite sports person etc. The cultural influences of the types of foods people like to eat are also important and significant.
So, when I talk about counselling for weight management it doesn't mean necessarily digging deep in order to identify a singular emotional cause. It is very rarely just one factor that is at play when it comes to living with obesity. What it does mean is I can work with you to see how I can best support you. It can be overwhelming finding a way to mange your weight while navigating the challenges of living in a world that often stigmatises and discriminates people who live with excess weight.
I run a weekly group that is held currently online and we explore all the things I mentioned above and much more. The most significant role of this group is it is a safe and supportive place to touch base each week and feel supported without judgment from others who experience similar challenges. People are welcome from any part of the world to join.
The next group intake will be in a few weeks so please reach out if this is of interest for you.
My one on one sessions are still being held online via zoom, face time or phone calls while we are still in the fragile stages of navigating this pandemic and the exiting of lockdowns. The lovely thing about this is you can be comfy in your own home wherever you live with a cuppa while we speak.
Ginette © October 2021
Stay Informed
When you subscribe to the blog, we will send you an e-mail when there are new updates on the site so you wouldn't miss them.